8-12  NFL Rapid Reports every team up to the minute – cbssports.com
Play Fantasy Football in my league, the The Best Fantasy League around.
Here is where you will find NFL Links and Breaking News. Click on College Football and College Basketball for all the latest. Enter TIME for my running blog and the Shooting Gallery for tunes and more. Announcements and updates on the site will be right here as well.
8-11 NFL LINKS
Five things to watch in Cowboys game tonight
Eagles  playing a ton of starters tonight
Wanny returns to battle Bears
Bills Lee Evans tries to ignore trade rumors
Dolphins rookies  need to play key roles this year
Five things to watch for Patriots vs. Jags
What 2 watch for in Ravens pre season opener
Steelers lose Rookie RB
Broncos battle Cowboys tonight
Raiders in action tonight vs. Arizona
We all get to watch Chargers tonight
As they face The Seahawks
Cardinal fans will be watching this tonight
——————————————————————————————–
Play Fantasy Football in my league, the The Best Fantasy League around.
Call Ferrell Elliott right now @ 502-523-5057. Don't miss out this year. KFFSC.COM
10K grand prize. Tons of $ 1,000 prizes. Draft- Sunday 8-28 1pm est
Horseshoe Casino. Iced cold beer and one the mostly highly respected
Fantasy Football Leagues in the land. See u there!
—————————————————————————————–
8-10 NFL Rapid Reports
8-10 NFL LINKS
Romo on fire in camp
OSI passes test
Are young linebackers Eagles' weakness
Chargers know it is going to be hard to replace Sproles
Raiders release first depth chart
Chiefs put out first depth chart as well
8-9 NFL LINKS
Chargers like Sperry + practice notes
One Raiders WR Returns, one is goes out
KC Chiefs practice report
Julius Thomas is turning heads in Whose Camp?
Britt working out – a little
Steelers WR group: Where they stand.
Browns day 10 practice notes
5 newcomers on the Bengals Depth Chart.
Ricky move called a Stunner by some in Baltimore
Sanchsz thinks this year's new WR corps will put up better numbers
Sleeper WR Naaman Roosevelt turning heads in Buffalo
Insiders think Dolphins could have a TOP 5 defense this year
Patriots now have 21 defensive linemaen in camp
Cowboys Practice Notes from Monday
Kiwanuka named starter for Giants
Jackson in, but what about Maclin's mystery illness for Eagles
Redskins  looking at two TE sets this season
Bears like the way the the offensive line looks
Lions looking at this list of running backs
Sloppy practice for The Packers
Day 7 practice notes for the Vikings
Bucs release first  depth chart
Doucet looking good for Arizona
8-8 1:45 p.m. BREAKING: Ricky Williams is a Raven
8-8-11 NFL LINKS
Maybin battling for roster spot in Bills Camp
Henne & Marshall hook up a lot in Dolphins Scrimmage
A look back at first two weeks of Patriots camp
Jets speak out on Shaun Ellis going to New England
Ravens have  major questions at WR, TE, and back up QB
Notebook from Browns Training Camp
8-7-11 NFL LINKS
Rookie center gots Reid and Eagles' eyes
Beck Stinks, tweaks groin, here is latest on Redskin QB battle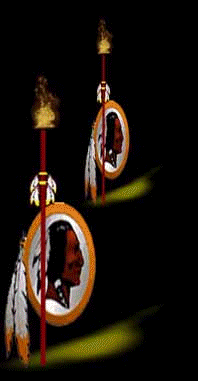 Johnny Knox loses starting job in Chicago. Bet u 10 k he be more productive than Roy Williams this year
Lions camp break down
Saturday Packers scrimmage report
Vikings practice notes from Saturday
Snellig is back, after all that
And then, Cam opened their eyes
\
Ben retires, Giants get Coats, but it ain't Ben Coates
The Big 5 issuse facing the Cowboys right now
Lee Evans on trading block?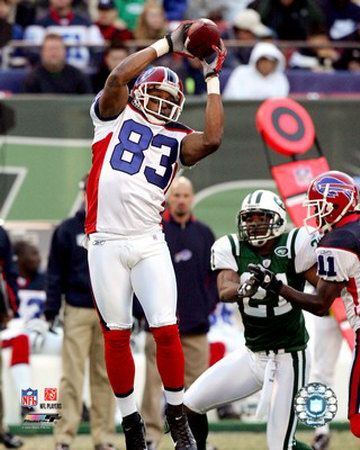 Patriots offense is coming around
Dolphins have important scrimmage today
Will Cotchery become a RAVEN in flip flop with Jets?
Bengals Saturday practice notebook
Rookie WR Greg Little standing out for the Browns
Baron Batch, a rookie, looking real good for Steelers
First-Round pick J.J.Watt impressing for Texans
How Did Gabbert look in Saturday's Jags scrimmage?
Dumervil dominates in Broncos Scrimmage
Michael Bush back at work for Raiders
8-6-11 NFL Rapid Reports : up 2 the minute from sportsline.com
8-6-11 NFL LINKS
Buster Davis makes Bills' Wr group crowded
Don't look now but Chad Henne has 2nd straight solid practice
Julian Edelman wants to make 3rd year a charm with Patriots
Jets desperate for a 3rd WR, hope Mason will take less $
Fierce battle at safety opposite Ed Reed in Baltimore
Bengals know BO
Wildcat gone but Cribbs still huge part of Browns' plans
Steelers need to get past this we were targeted stuff
Texans defense ahead of Offense
Colts vets are ready to go
Injuries are hurting Broncos Running Backs early on
Chiefs practice report from Friday
Raiders Friday practice notes
8-5-11 NFL Rapid Reports: from sportsline, up 2 the minute, the best
8-5-11  College Rapid reports: 39 teams up to the minute
8-5-11 College Football week 1 point spreads                                   
8-05-11
NFL LINKS
Cowboys bust out depth chart
It has not been a smooth training camp for Giants
Lurie: "there is nothing to see here" move on please
It's all about Chris Hanburger baby!
Roy Williams and Jay Cutler Click
Lions not rocking it on third downs in practice
James Starks vs. Ryan Grant
Vikings notebook: day four
Harry Douglas feeling like the old Harry Douglas
Naanee brought it to spice up 2nd wr battle in Carolina
Day 6 at Bucs camp
Kolb makes practice debut
No way! Alex Smith rusty in camp
Day 8 of Camp Carroll for Seahawks
Kevin Boss signs with.. THE RAIDERS
Derrick Mason will choose between these three teams
Channing Crowder to the Patriots?
Dolphins Thursday night practice report
Who is Clyde Gates and why you better get to know him!
Patriots defense is going to mix things up
This Tebow thing is getting really interesting
C.J.Spiller says you will see "real me" this season
Jets lose Jerricho Cotchery
Ravens in the lead for Malcom Floyd
Browns training camp update
Texans need Jacoby Jones to take the next step
Tommie Harris gets new start with Colts
Jags training camp notebook
Hasselbeck hits the ground running for Titans
A Broncos QB that you have not heard of
Kansas City Chiefs practice report
McFadden injured at Raiders camp
Breaking Aug 4   This SICK RUMOR has legs                      
 BREAKING 11:40 am Aug 4 : first top 25 of College Football season is out!  
                                          LINKS 8-04-11
COLLEGE FOOTBALL Rapid Reports A MUST CLICK sportsline.com They are insane
NFL rapid reports insane minute by minute, every team updates. even faster than college ones, and EVERY team is covered.
8-04-11 AFC LINKS
Finally, Jets to feed Shonn Greene, last years fantasy owners say- thanks a lot
Dolphins practice report from Wednesday, and Titki Barber tries out
The Law Firm is back, and wants more!!
Bulger is gone. HERE is a list of potential back up QB's for Ravens
Is Pouncey next Steeler Legend?
Peyton "caught" thowing with decent velocity
Rookie tight end looking good for Broncos
Chiefs practice report from Wednesday
NO name WR looks good for Raiders
One new Charger wr, and one out the door?
Great Dallas Cowboys practice report from Wednesday
Giants don't know Who is the boss?
Writer tells McNabb to shut up!
Shanahan likes his new Redskin WR'S
NOT your everyday Jay Cutler article
Lions Jinx continues
The best and worst of Wednesday's Packer practice
Report from Wednesday's Vikings practice
Turning that Falcons defense around
Pretty decent Q&A with Goodell at Panther's camp
Day 5 notebook from Saints Camp
CAN this very young and talented team win on the cheap?
Heap back to college stomping grounds for Ariaona Cardinals
IF he can stay healty, the Caddy should we nice workhose backup to SJ in the STL
—————————————————————–
AUG 3RD
Cbssports.com has new College Football rapid reports. A must click
Cbssports.com NFL rapid reports are back too. Refresh often!!
Sportingnews.com NFC training camp reports
Sportingnews.com AFC training camp reports
Killer article! Top 40 questions on 2011 collegefootballnew.com
Bruce Pearl going to the D LEAGUE?
KC Radio and Football report from Greg Hall
Great off-season Big Ten College Hoops report from Jeff Goodman
These 5 teams want Osi.
Cowboy notes from day 5
Looks like Pats are switching to a 4-3
Eagles daily Camp Insider
Jets are still shopping
Who will run the ball for the Redskins, Luis Marrero?
Ugly offense for Ravens early on
Urlacher on Bears without Olin
All eyes on pass rush in KC
Space opened up but have Raiders already lost Zach Miller?
49ers secondary is all messed up
WR'S still the go to unit in Green Bay
Lions camp observations for Chris Kull
Super Mario moves to LB for Texans
Day one notes from Vikings Camp
Jacquizz on the loose in the ATL
How are Cam Newton and the Panther's QB's looking?
Saints day 4 round up
Should I draft Mike Willams from Tampa again?
Pete Carrol says Seahawks could be good sooner than later
Dolphins day 4 notebook, Henne booed badly
This is only the worst news ever. My college basketball season is over already.
—————————————————————————————-
Henne booed at Dolphin's Monday night practice
WOW-Jason Taylor is a Dolphin, Again!
BREAKING: Randy Moss just retired 1:00 p.m 8-01-11. – He will be back, book it
Titans  Coaches say Moss was "DONE" last year
NFL TRAINING CAMP UPDATES, TEAM PREVIEWS, AND NOTEBOOKS August, 1st
Observations from Cowboys camp
D.J. Ware impressing at Giants camp
Redskins hoping offensive line will play as a unit
Bears GM rips media
The Best, Omar Kelly, says Dolphins have done a ton of research on Terrelle Pryor
Here is an update on how The Patriots look at each position.
Seven KEY questions facing the Jets this season
Nick Barnett must replace "The Poz" in Buffalo
Giants Pro Bowl center visits My Dolphins and more excellent Phins' notes
Ravens win one and  lose one
Not much depth at linebacker for Bengals
Rookie WR stepping up for Browns
How is Polamalu\'s  Achilles Tendon?
———————————————————————————————–
NFL TRAINING CAMP UPDATES AND NOTEBOOKS July 31st
Viking news: We love \"Five Questions\" notebooks.
Lions Hype? You gotta love it, laugh at it, or finally fear it?
Do you remember who went where and when? Me neither. So here is every pick of the 2011 NFL draft in an easy to read flow
Here is the the 2011 NFL strength of Schedules
Redskins trade for running back Tim Hightower
Bucs think LeGarrette Blount is ready to break out
The 49ers have a lot of starting positions open on defense
Kevin Kolb gets a brand new weapon
How will Chargers replace Darren Sproles?
He is in camp, but will OSI ever be happy and does anyone care anymore?
The Eagles are fielding calls for Asante Samuel, but he wants to stay
Here is what the Cowboys are still looking for.
In Green Bay,The Packers lost a key player to the Eagles on Saturday.
Plaxico Burresss is a New York Jet.
Ravens Coach John Harbaugh broke down his team like a champ in the Baltimore Sun. Colt McCoy is embracing leadership role in Cleveland.
The Texans say goodbye to former Louisville legend Amobi Okoye.
Here is si.com, and there excellent  up to the minute watch on the MLB trade deadline at 4 pm est today.
The Chiefs could have a very explosive offense. Of  course the best way to keep up with all things Kansas City is visiting GregHallKC.com daily.
————————————————————————————————
DAY ONE: 7-30-2011
SO, this amazing dialouge written by Charlie Kaufmann directly below is just the way i wanted to say good night on my first night doing this site.  i want to do u. Ckeck out TIME, and the Shooting Gallery and leave me alone
"Today is the first day of the rest of my life.
I'm a walking cliché.
I really need to go to the doctor and have my leg checked. There's something wrong. A bump. The dentist called again. I'm way overdue. If I stop putting things off, I would be happier.
All I do is sit on my fat ass. If my ass wasn't fat I would be happier. I wouldn't have to wear these shirts with the tails out all the time. Like that's fooling anyone. Fat ass. I should start jogging again. Five miles a day. Really do it this time. Maybe rock climbing.
I need to turn my life around.
What do I need to do? I need to fall in love. I need to have a girlfriend. I need to read more, improve myself. What if I learned Russian or something? Or took up an instrument? I could speak Chinese. I'd be the screenwriter who speaks Chinese and plays the oboe. That would be cool.
I should get my hair cut short. Stop trying to fool myself and everyone else into thinking I have a full head of hair. How pathetic is that? Just be real. Confident. Isn't that what women are attracted to? Men don't have to be attractive. But that's not true. Especially these days. Almost as much pressure on men as there is on women these days.
Why should I be made to feel I have to apologize for my existence? Maybe it's my brain chemistry. Maybe that's what's wrong with me. Bad chemistry. All my problems and anxiety can be reduced to a chemical imbalance or some kind of misfiring synapses. I need to get help for that.
But I'll still be ugly though. Nothing's gonna change that.
——————————————————————————————-